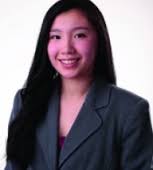 Women's FIDE Master, Jennifer Yu, spoke to over 50 area Girl Scouts (Daisy to Senior) and leaders at the Jefferson-Madison Regional Library (Central Branch) in Charlottesville on 17 October 2015.
Jennifer spoke about the importance chess has been to her as young woman, what she has learned from the game so far and her chess goals.  As of this blog she is just 13 years old and a very accomplished in chess:
2015 Virginia Closed State Championship,  champion, 1st female and one of the youngest to win state champion in the 82 years history of Virginia State Championship
2015 National Girls Invitation Tournament, Champion.
2015 Maryland Open Championship section, Co-champion.
2015 Virginia Scholastic and Collegiate Championships K-12 section, Champion.
2014 World Youth Chess Championship girls under 12 section, Gold Medal (1st World Youth Chess Gold Medal won by a US girl in 27 years).
2014 National Girls Invitation Tournament, champion.
2014 National Junior High Chess Championship K-8 Section, 2nd place.
2013 World Youth Chess Championship girls under 12 section, 4th place (tied for 3rd).
2013 World Youth Blitz Championship girls under 12 section, Bronze Medal (tied for 1st).
2013 National Chess Congress U-2200 section, 1st place
2013 North American Youth Chess Championship girls under 12 section, Gold Medal.
2012 World Youth Chess Championship girls under 10 section, 11th place
2012 KCF All-Girls National Championship under 10 section, Co-champion.
2011 Susan Polgar National Open girls 3-5 section, Champion.
With this kind of chess resume any university would be eager to have as talent on their campus.  Jennifer hopes to attend the University of Virginia in 2020/2021, hopefully, on a chess scholarship and continue to advance community chess efforts for all K-12 students, especially girls and college age women.
In March 2020 Charlottesville  will again play host to the Virginia State Scholastic (K-12) Chess Championships.  Charlottesville is in a five year rotation with other geographical locations in Virginia to host this event.  Charlottesville hosted the 2015 event at Monticello High School.   In 2016 the event will be held in Northern Virginia.
During this 2 hour event Jennifer also played a blitz game with local Expert level Blitz player Rob Masri to demonstrate the focus it takes to play under pressure at a high level.
The girls asked her questions like:
What is your favorite piece? Jennifer said she did not favorite piece as each piece has a role to play because of their unique abilities and that you have to learn how each pieces works in harmony with the other pieces for success.
Where did you first learn to play chess?  She answered, "I learned in my school's chess club in California, but did not really get more serious until my family moved to Virginia."
One Senior Girl Scout was quoted saying: "I thought it was so nice to see someone so young, my age, who has accomplished so many things already.  Some adults can only dream to do what Jennifer has done for women in chess."
Grandmaster Jesse Kraai, author of Lisa, the story of a young girls journey to chess provide five copies of his book that were present to those present selected by a random drawing.   Girls received a key chain chess token, a participation certificate and a FREE 6 – 9 month membership to the Internet Chess Club.  They also received a pamphlet of National Master Bruce Pandolfini's Commandments of Chess so they could have a quick reference guide to key strategy considerations as they begin their journey toward chess excellence.
By the time of the 2017 US Open Chess Championship scheduled for 29 July – 06 August in Norfolk Virginia, Nate hopes that a large group of K-12 chess players will go an visit or even participate from this area.  It's all part of an ongoing strategy to have a sustainable community-based chess program for all students in the Charlottesville / Albemarle area.
An article about this event is expected to appear in the USCF online Chess Life magazine.