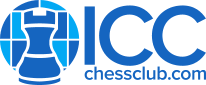 Attention Playing ACES CHESS:  Please see the special offer received from ICC (Internet Chess Club) That expires tonight!
LABOR DAY SPECIAL! Up to 6 MONTHS extra!
Dear Playing ACES CHESS,
Exclusively for our newsletter readers, and for a few days only, we're offering FREE ICC membership time with the purchase of any of our yearly* membership packages.
Enjoy your long weekend, and take advantage of this super deal to earn up to 6 months gratis, a savings of $39.95!
* This is a newsletter exclusive and you must click one of the links below to qualify for this offer!
This special offer ends September 6, 2016 at 11:59PM.  Don't miss out!
Best Wishes,
Internet Chess Club