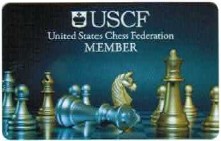 Once again the beautiful Keswick Hall will be the venue for the Playing ACES CHESS  3rd Annual Keswick Hall Open.  The event will have two major sections:
Rated Section – For players with USCF memberships who are gaining experience via playing other rated players.   Players in this section must have a current USCF registration they must present when checking at this event and that they will indicate when registering.
Unrated Section – For players who don't have a USCF membership but want to compete against other players.
Each section will be organized into FOUR grade level groups as follows:
Pawn Group – Grades K- 2nd
Bishop Group – Grades 3rd – 5th
Knight Group – Grades 6th – 8th
Rook Group – Grades 9th – 12th
Registration
Event (9 am – 5 pm) 30 January 2016 @ Keswick Hall
Opens 18 December 2015 and closes 26 January 2016 (Click here to go to registration)
It is open to any K-12 player who wants to participate in this event
Maximum event limit is 120 players (60 total possible games/round)
$15 / participant
Keswick Hall is also providing box lunches at extra cost ($12/participant).  This is optional, but parents will have to provide their player lunch.
Players must remain on Keswick grounds.
Event Organization (Download Flyer)
Check-in is between 9:00 and 9:30 with 1st game starting @ 10:00 am
Round 1 Starts 10:00 am
Round 2 Expected start 11:00 am
Round 3 Expected start 12:00 am
Lunch 1:00 pm – 1:30 pm
Round 4 Expected start 1:45 pm
Round 5 Expected start 2:45 pm
Expected Awards Ceremony begins 4:00/4:15 pm
Boards and Sets are provided by Playing ACES CHESS.  Participants with clocks are encouraged to bring one.  Playing ACES CHESS has a limited number of chess clocks.
Each group will have the following awards:
Trophies: 1st, 2nd, 3rd Place
Medals: 4th, 5th, 6th Place
Each participant will get a participation Certificate
Other prizes and awards are being developed