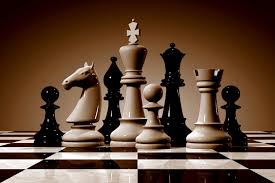 [sgmb id="1″]
Students in middle school and high school are learning to be leaders.  What better way to lead then when you are leading to support a game of life long learning efficacy.  A Student Chess Leadership Council (SCLC) interests meeting will take place as follows:
Who:      Open to ALL 6 -12 grade (Public – Private – Home School) Students.
Why:      To Continue to Raise Awareness of the Importance of Community-based Chess Programs Advocacy in the Charlottesville/Albemarle Area for area youth.
When:    Wednesday, 31 Aug., 2016, 5:30 am – 7:30 pm including some Blitz Chess and 4-way chess for attendees.
(Please Note – 2nd Meeting may be scheduled later in September pending initial interest turn out.)
Where:   Carver Recreation Center, 233 4th St NW, Charlottesville, VA 22903, Meeting Room
What:     Meeting in two parts –
Part I: Idea for Student Chess Leadership Council (SCLC)

Open Discussion –

Proposed Rules and Governance
Proposed Events Scheduling Process

Proposed next meeting to Elect Youth Officers

Part II: Opportunity to pay Blitz and 4-way chess with other attendees
Download the flyer (SCLC Meeting Flyer V1a) for posting and announcing it at your school.  For more information email playingaceschess@gmail.com.